The Foundation for European Initiatives (TFEI) was established in 1998 and has three major functions:

(1) develop, coordinate, manage and administer European and International PROJECTS to enable organisations to work together as partners in the promotion of European initiatives;

(2) develop its own ACTIVITIES, particularly in the area of ICT and disability and development of specialised e-learning products; and

(3) CAPACITY BUILDING - assist NGOS to build their capacity by offering NGOs, and their staff, access to a range of products and services including fundraising.

Details of a small selection of the EU Projects that have been supported by The Foundation can be found on this site.

Our most popular service is our "EU Project Compliance Service" that we offer in conjunction with European Consultancy Services. The service offers support with the administration and coordination of your EU funded project to ensure its smooth implementation.
The Foundation for Entrepreneurial Participation

The Foundation was created by TFEI and EU15 Ltd in 2013 with the major objective to develop and implement an entrepreneurial eco-system to assist entrepreneurs to develop themselves, innovate and partner with other enterprises.

Economies need entrepreneurs as they are the life blood of a business orientated society. Enterprises that are started by entrepreneurs add to the competitive spirit of the economy, as existing enterprises are forced to compete with the ideas and methods of newer firms and come up with more efficient business strategies.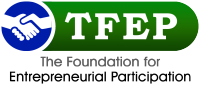 © The Foundation for European Initiatives 2012-2019 : Privacy Policy